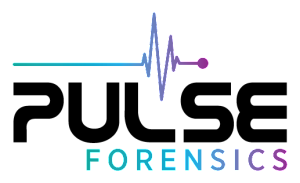 FOR IMMEDIATE RELEASE.
Contact: Mark Davis
Office: 918-641-4729.
Digital Forensics Company Launches
Pulse Forensics announces the launch of a new digital forensics company. Pulse Forensics specializes in the collection, preservation, extraction, analysis and presentation of electronically stored information (ESI) on a wide range of devices, including computer and cell phones.  Owner Mark Davis, Ph.D says "It's time to put a fresh spin on the digital forensics industry, focusing on customer services, quick turn around times and simplified pricing."  "We've been doing these things for several years under the name Mark Davis LLC.  We focused on the tool and the technologies. We feel that we've got that part down and now it's time to turn our attention to the customer."
Pulse Forensics plans to focus its services in the legal and business communities. Davis states, "We also want to make sure we're taking care of individuals involved in litigation in a personal and professional manner.   Everyone should have access to the technologies."   Davis smiles and says, "I think I'm getting this from watching 'Paw Patrol' with my kid, but it's a 'No job too big, no job too small' type attitude."
Pulse Forensics is based in Tulsa, Oklahoma and serves the surrounding areas, including Oklahoma City, Wichita, Ft Smith, Little Rock, and Joplin.   Davis says "We're happy to travel and hope to be the best in the region to the point where people are calling us from halfway across the country."
About Owner Mark Davis
Owner Mark Davis, earned his Ph.D. in computer science from the University of Tulsa in 2009.   Davis spent almost 14 years assisting the Tulsa Police Department's Cyber Crime Unit with all sorts of cases, ranging from fraud, to extortion, to homicide.  Davis has testified on numerous cases ranging from divorces to kidnapping.  Davis launched a digital forensics consulting firm in 2011.